OPEN HOUSE SALE
JUNE 3rd and 4th
If you are in the area, please make plans to stop by. You will see thousands of daylilies in bloom and catch some good sale prices, too. This event is the highlight of our season. Please call if you need additional information or recommendations on local accommodations.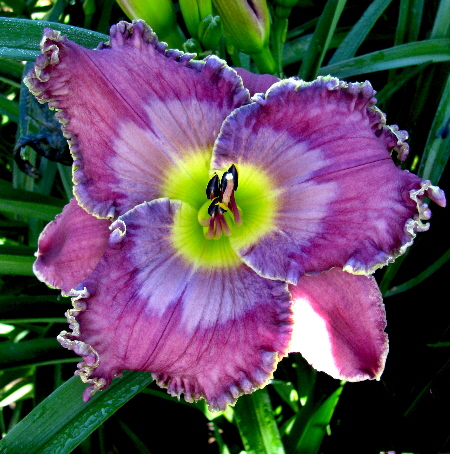 BOYS OF SUMMER
$80 DF
C. DOUGLAS 2016
Tet, 6"00, Evr, EM-Re, 23", 20 buds, 4 way branching
(LINDA BECK X DESIRE OF NATIONS)
The glittering yellow picotee surrounding the gray lavender edge has a silver metallic look in the sunshine. A beautiful way to set off the grape color and grayed watermark. The yellow to green throat shines at the front of a border.