OPEN HOUSE SALE
JUNE 3rd and 4th
If you are in the area, please make plans to stop by. You will see thousands of daylilies in bloom and catch some good sale prices, too. This event is the highlight of our season. Please call if you need additional information or recommendations on local accommodations.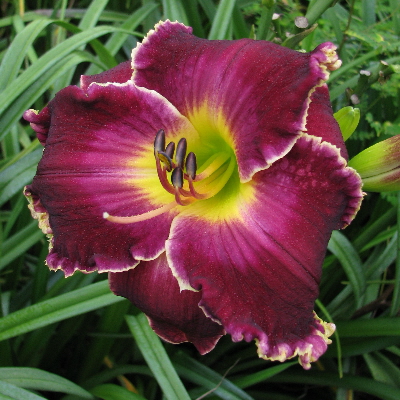 *MARIAN MAYFIELD LEE
$60 DF
T. NESMITH 2014
Tet, 5.25", Evr, E-Re, 25", 16 buds, 3 way branching
(JOHNNY CASH x COSMIC SENSATION)
Richly dark purple with a lighter watermark. The ruffled cream edge is a great contrast to the rich dark color of the bloom. Named for Tom's mother.