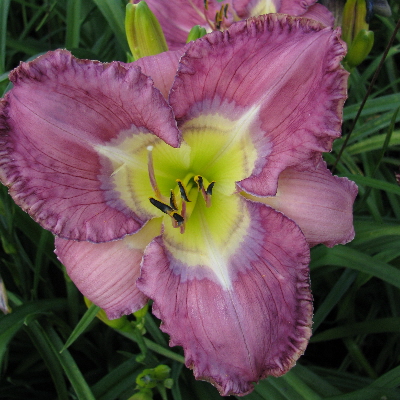 A GROOVY KIND OF LOVE
$20 DF Last Chance!!
H. DOUGLAS 2015
Tet, 5.5", Dor, M-Re, 28", 20 buds, 4 way branching, Frag
(BARGELLO X FRIEDA ALLEN JERRELL)
Slightly ruffled petals are pink with mauve veining and a lavender overcast. A purple mascara eye surrounds lavender and cream concentric rings that are intersected by the midrib making the rings come to a point. Nice bright lemon yellow throat. The pattern will vary on rebloom, SEE PIC BELOW. Fertile both ways.