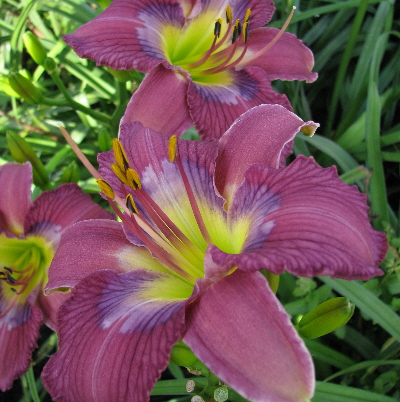 ANALYZE THIS
$20 DF Last Chance!!
H. DOUGLAS 2015
Tet, 5", Dor, EM-Re, 26", 18 buds, 3 way branching, Frag
(RIBBONS OF COLOR x NICK OF TIME)
This triangular dark mauve pink has a purple watermark with veining that surrounds a bright green throat. Very consistent pattern every day. Diamond dusted. Fertile both ways.