Open Weekends
Friday and Saturday 9AM-3PM
June2nd & 3rd
June 9th & 10th
Otherwise open by Appointment
Please call
(843)-240-2532
to schedule
Congratulations to
Papa Goose
for winning the
AHS Lenington All-American Award!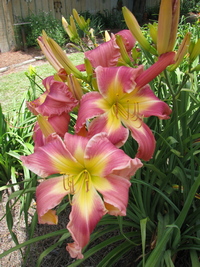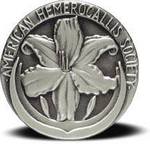 BOBBY LANIER
$60 DF
C. DOUGLAS 2021
Tet, 6.5", Dor, EM-Re, 28", 18 buds, 3 way branching
(DONNA LYNNE'S DELIGHT X COUNTRY NIGHTS)
Mauve purple with lighter watermark surrounding a large triangular green throat that extends on to the sepals, with yellow ruffled edge. Has been coming to our open house and buying daylilies for over 25 years. Loves to see the new flowers blooming when he comes.