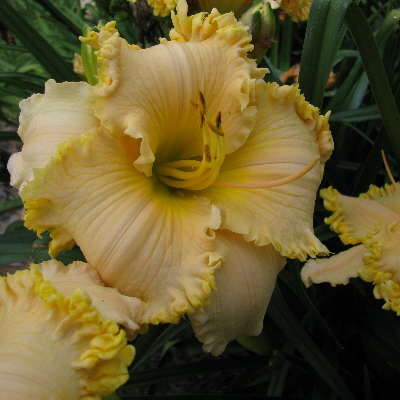 BOO NANNY
$30 DF Last Chance!!
G. TANNER 2014
Tet, 6", Dor, M-Re, 29", 24 buds, 5 way branching
(SOMETHING MARVELOUS x SEEDLING) x (PAT GARRITY x TET PEPPERMINT DELIGHT)
A very heavy, creamy orange with darker orange toothy ruffles. Pale pink blush on the midribs and corner of the sepals. Boo Nanny is Harley's nickname. Harley has been helping in the garden for a couple of years now.