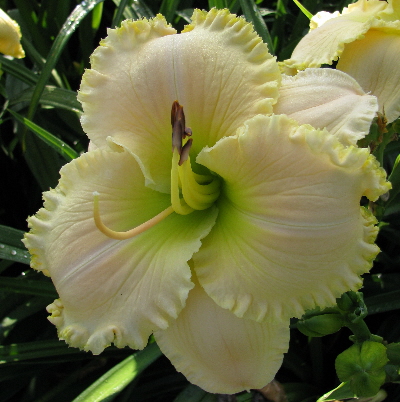 BROWNS FERRY CREAM SUPREME
Retired

Winner of the AHS Honorable Mention in 2019
C. DOUGLAS 2015
Tet, 7", Dor, M-Re, 27", 20 buds, 3 way branching,
(MICHAEL MILLER X YANKEE PRINCESS)
This large butter cream with a light pink blush is registered at 7", but will get up to 8". Wide petals with a ruffled yellow edge and yellow to green throat. This plant is a great grower with beautiful dormant foliage, thick husky scapes and massive fans. Charles has used this plant quite a bit in his hybridizing. Heavily diamond dusted. Fertile both ways.