Open Weekends
Friday and Saturday 9AM-3PM
June2nd & 3rd
June 9th & 10th
Otherwise open by Appointment
Please call
(843)-240-2532
to schedule
Congratulations to
Papa Goose
for winning the
AHS Lenington All-American Award!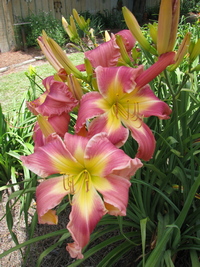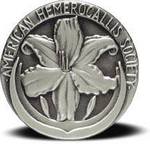 BUDS AT THE BEACH
Retired
Winner of AHS Honorable Mention in 2022
C. DOUGLAS 2018
Tet, 5.5", Dor, M-Re, 28", 26 buds, 4-5 way branching
(((ANDY CANDY x CHERRY VALENTINE) x RASPBERRIES IN CREAM) X (INQUIRE WITHIN x TRICOLOR))
Creamy peach petals with a grape eye and small grape picotee. Fertile both ways.