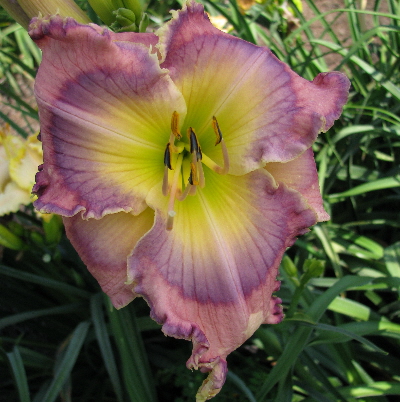 CAROLINA YANKEE DOODLE
$20 DF Last Chance!!
G. TANNER 2015
Tet, 6", Dor, ML-Re, 34", 24 buds, 5 way branching, Frag
(SHERRY CANDY X UNKNOWN)
This mauve lavender with a lavender purple eye and edge is tall and stately in the garden. Darker purple mascara eye around the lavender, cream ruffled metallic edges. Every now and then it will show a tooth. Fertile both ways.