Minimum Order is $100
Open Weekends
Friday and Saturday 9AM-3PM
May 31st & June 1st
June 7th & 8th
Otherwise open by Appointment
Please call
(843)-240-2532
to schedule
Congratulations to
Papa Goose
for winning the
AHS Lenington All-American Award!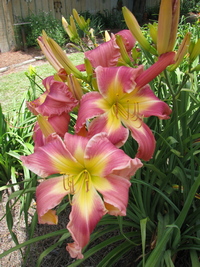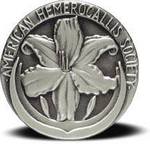 CHARLES CAN'T HAVE IT
Retired

H. DOUGLAS '13
TET, 6", DOR, E-RE, 25", 16 BUDS, 3-WAY BRANCHING, FRAG
(MUSICAL MEDLEY X SYBIL'S BLUES)
THE FIRST TIME I SHOWED THIS BLOOM TO CHARLES, HE THOUGHT IT WAS ONE OF HIS SEEDLINGS. IT DOES LOOK MORE LIKE ONE OF HIS, BUT HEIDI DOES RUFFLES TOO. DEEP LAVENDER WITH A LIGHTER WATERMARK AND A DARKER MASCARA EDGE SURROUND A BRIGHT YELLOW TO GREEN THROAT. PALE YELLOW AND LAVENDER RUFFLED EDGES ON WIDE PETALS WITH SPARKLES ON THE MIDRIBS.
FERTILE BOTH WAYS.