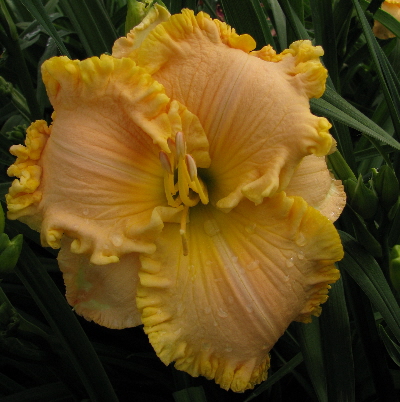 COASTAL GRAND

C. DOUGLAS 2015
Tet, 6", Dor, ML-Re, 26", 20 buds, 3 way branching,
(THELMA DOUGLAS X DREAMSICLE SUPREME)
Wide petals that are a light sherbet orange with a bright orange piecrust ruffled edge is as refreshing as peach ice cream on a hot summer day! The flower has great substance and opens well every day. The sun and heat just make it prettier. Diamond dusted. Fertile both ways.