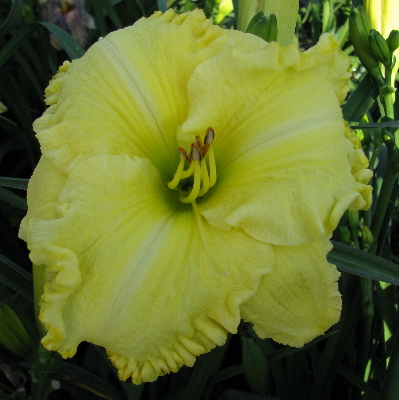 COUNTRY BOY
$20 DF Last Chance!!
G. TANNER 2015
Tet, 6.75", Dor, M-Re, 30", 28 buds, 4 way branching
(CRISPY CREAM X LET ME COUNT THE WAYS)
Bright lemon yellow is always a welcome color in the garden. Darker yellow ruffled edge, cream midribs and a small green heart. Diamond dusted. Fertile both ways.