Open Weekends
Friday and Saturday 9AM-3PM
June2nd & 3rd
June 9th & 10th
Otherwise open by Appointment
Please call
(843)-240-2532
to schedule
Congratulations to
Papa Goose
for winning the
AHS Lenington All-American Award!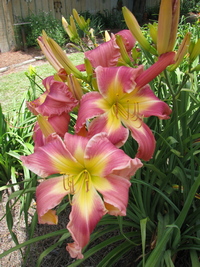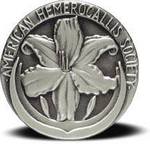 GIRL ON THE GLOW
$100 DF
H. DOUGLAS 2023
Dip, 7.25", Dor, EM-Re, 27", 18 buds, 3 way branching
((H15-78 ((H11-503 MEME'S TUITTI FRUITTI X UNK) X DANCING ON ICE) x (CM15-01RFK SEEDLING))
Fuchsia pink cascading spatulate unusual form with a light pink watermark surrounding a large bright yellow to green throat. Fertile both ways. Unusual color that glows in the garden.