Open Weekends
Friday and Saturday 9AM-3PM
June2nd & 3rd
June 9th & 10th
Otherwise open by Appointment
Please call
(843)-240-2532
to schedule
Congratulations to
Papa Goose
for winning the
AHS Lenington All-American Award!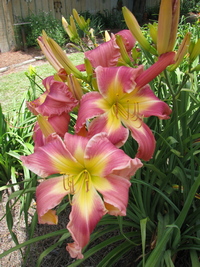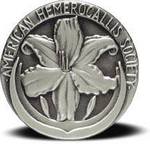 HIGGLEDY-PIGGLEDY
$60 DF
H. DOUGLAS 2021
Dip, 5.5", Dor, EM-Re, 27", 22 buds, 4 way branching (
SMOKE SCREAM X ((NEVER SAY NEVER X (RASPBERRY FRISBEE X LBB))X RFK))
40% double cristate.
Mauve pink with gray lavender eye surrounded by a darker border that cuts into midrib making a M shape, with large triangular yellow to green throat.
First bloom scapes are mostly singles and then rebloom shows the double cristation more often.