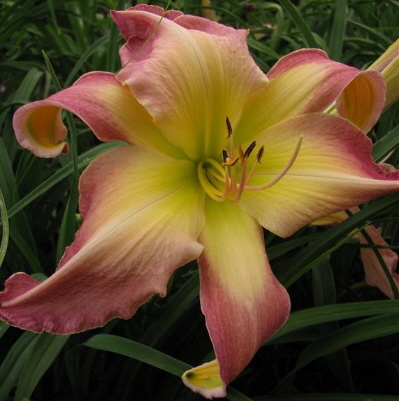 HOOKED ON ROMANCE
$30 DF Last Chance!!
H. DOUGLAS 2015
Tet 8", Evr, EM-Re, 26", 18 buds, 3 way branching, Frag
(JUST PLAIN BILL X WEBSTER'S PINK WONDER)
This large pink with cream undertones has a wonderfully flowing form. The petals pinch and the sepals curl. Accented with an extremely large yellow to green throat and light pink halo. Heavily diamond dusted. Pollen fertile only.