Open Weekends
Friday and Saturday 9AM-3PM
June2nd & 3rd
June 9th & 10th
Otherwise open by Appointment
Please call
(843)-240-2532
to schedule
Congratulations to
Papa Goose
for winning the
AHS Lenington All-American Award!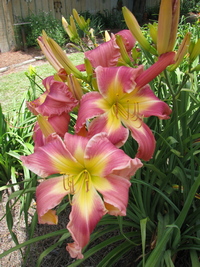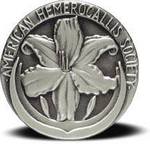 IT'S IN HER KISS
Retired
C. DOUGLAS 2016
Tet, 6.75", Evr, EM-Re, 30", 22 buds, 4 way branching
((DIVINE SECRETS X THELMA DOUGLAS) X PAT GARRITY X TET PEPPERMINT DELIGHT)
The large red eye with a matching picotee edge on salmon pink petals is tall and showy in the garden. The red eye fades into the yellow to green throat creating an inner halo.