Minimum Order is $100
Open Weekends
Friday and Saturday 9AM-3PM
May 31st & June 1st
June 7th & 8th
Otherwise open by Appointment
Please call
(843)-240-2532
to schedule
Congratulations to
Papa Goose
for winning the
AHS Lenington All-American Award!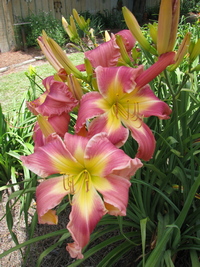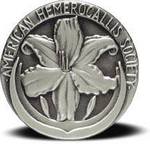 KATHY'S ORGANIZED CHAOS
Retired
H. DOUGLAS 2018
Dip, 6.5", Dor, EM-Re, 32", 20 buds, 4 way branching
((TROPICANNA TREAT x (RASPBERRY FRISBEE x LBB)) X KALEIDOSCOPIC INTRIGUE)
Creamy yellow petals with a large grape veined eye going into the green throat. Fertile both ways. Named for the most organized and detail oriented person I have ever met! And also the best co-chair for our National in 2018.