Open Weekends
Friday and Saturday 9AM-3PM
June2nd & 3rd
June 9th & 10th
Otherwise open by Appointment
Please call
(843)-240-2532
to schedule
Congratulations to
Papa Goose
for winning the
AHS Lenington All-American Award!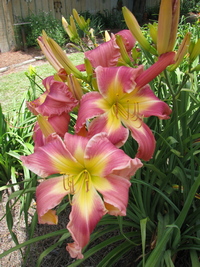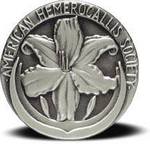 KELSEY'S HEAVENLY SUNRISE
$75 DF
H. DOUGLAS 2021
Tet, 6.5", Dor, EM-Re, 31", 20 buds, 3 way branching (KIM'S BRIDESMAIDS X WORTH IT ALL) Golden yellow polychrome with pink blush along midribs, small green heart, heavy substance and slightly ruffled. The weekend our sweet Kelsey was taken from us too soon, this was putting on an amazing show and I just knew it was for her. She will be in our hearts forever !
Stunning in a clump