Open Weekends
Friday and Saturday 9AM-3PM
June2nd & 3rd
June 9th & 10th
Otherwise open by Appointment
Please call
(843)-240-2532
to schedule
Congratulations to
Papa Goose
for winning the
AHS Lenington All-American Award!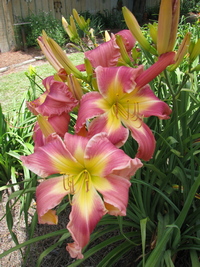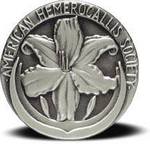 KENDRA'S KISSES
$100 DF
H. DOUGLAS 2023
Dip, 5.5", Dor, EM-Re, 26", 18 buds, 3 way branching
((H11-149 MEME'S TUITTI FRUITTI X RFK) X DANCING ON ICE)
Watermelon pink triangular form with pronounced white midribs. Pale pink watermark surrounding a yellow to green throat with slightly ruffled edges. Fertile both ways. Named for my friend Kendra, who has been coming to ADS National Conventions since she was 8. I have truly enjoyed getting to know her and watch her grow into a beautiful young lady.