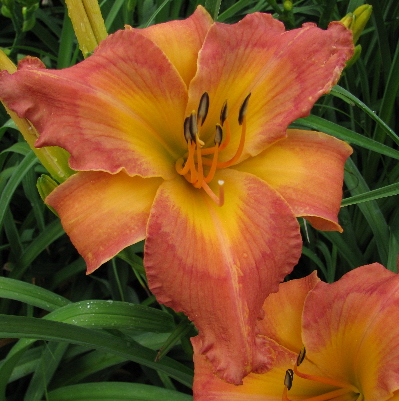 KIM'S BRIDESMAIDS
$20 DF Last Chance!!
H. DOUGLAS 2015
Tet, 7", Dor, M-Re, 32", 24 buds, 4 way branching, Frag
(HUGH TWO X SUNSET VOYAGE)
A large deep peach flower with a lighter watermark surrounded by a darker mascara eye. Glowing orange veining and a large, triangular, glowing golden yellow to green throat. Slightly ruffled pinched petals finish the flower. Fertile both ways.