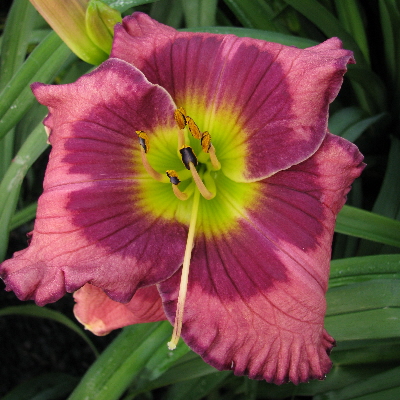 LIVING THE DREAM
$30 DF Last Chance!!
C. DOUGLAS 2015
Tet, 5.75", Dor, ML-Re, 25", 24 buds, 4 way branching, Frag
(JANE TRIMMER X THELMA DOUGLAS)
Rosy pink wide overlapping petals with a dark grape purple eye and ruffled edge. Some grape veining on the petals, bright green throat. Beautiful dormant foliage and thick well branched scapes just like THELMA DOUGLAS. Diamond dusted. Fertile both ways.