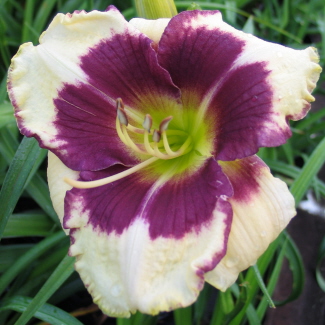 ALBERT'S BLUEBERRY ORCHARD

Retired


G. TANNER '08

TETROPLOID 5 ½", Sev, E-Re, 24", 20 buds
(Kisses Like Wine x Celebration of Angels)

The bold purple eye and picotee on this clear cream yellow daylily reminds us of the blueberries we got at ALBERT'S BLUEBERRY ORCHARD. Mr. Albert Parsons and his wife Marie are respected members of the Georgetown Area Daylily Club and he has the best blueberries.
Fertile both ways.