Open Weekends
Friday and Saturday 9AM-3PM
June2nd & 3rd
June 9th & 10th
Otherwise open by Appointment
Please call
(843)-240-2532
to schedule
Congratulations to
Papa Goose
for winning the
AHS Lenington All-American Award!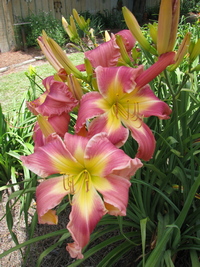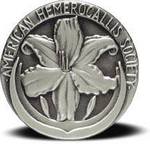 ASHLEY DANIELLE
Retired
(DOUGLAS, 2006)
TETRAPLOID, 4 ¾" BLOOM, SEV FOLIAGE, E-RE, 28" SCAPES
(ELEGANT AFFAIR X CHERRY VALENTINE)
ABSOLUTELY BEAUTIFUL FLOWER THAT I NAMED FOR MY OLDEST GRANDDAUGHTER WHO IS NOW 17. A BRIGHT UNUSUAL PINK WITH DARK PINK EYE AND PICOTEE. DARK PINK VEINS. LARGE YELLOW TO GREEN THROAT. LONG BLOOM AND REBLOOM. 4-5 WAY BRANCHING WITH 28 BUDS. FERTILE BOTH WAYS. PRODUCING EXCELLENT SEEDLINGS WITH OUTSTANDING PLANT HABITS.