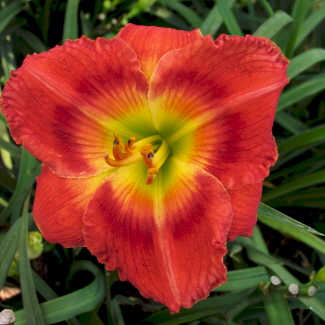 CAROLINA DYNAMITE


Tanner '08

TETRAPLOID 5 ½" , Dor, M-Re, 28", 18 buds
(Passion For Red x Signed in Red)

This daylily is a very different color of red. This rusty red has a darker eye that when the sun shines just right could be described as a blue red eye. Veining goes into the orange to green throat giving the throat a patterned effect. Wide petals and recurved sepals make a round form.