Minimum Order is $100
Open Weekends
Friday and Saturday 9AM-3PM
May 31st & June 1st
June 7th & 8th
Otherwise open by Appointment
Please call
(843)-240-2532
to schedule
Congratulations to
Papa Goose
for winning the
AHS Lenington All-American Award!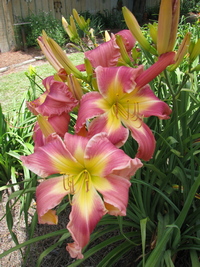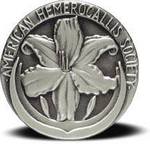 CORNBREAD AND CHICKEN
Retired

(G. TANNER, 2009)
Tetraploid 5 ¾", SEV, M-Re, 30", 30 buds, 4 way branching.
(Darla Anita x Unknown)
There are ruffles galore on this pretty cream peach daylily. The ruffles are thick with "angel wings". Sculpting radiates from a yellow throat and diamond dusting completes the look on this very showy daylily.