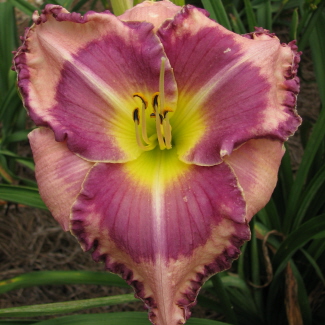 COWGIRLS AND INDIANS


Tanner '08

TETRAPLOID 5 ¾", Dor, M-Re, 26", 28-32 buds
(Touch of Royalty x Penny Kelly)

Creamy lavender with a large wisteria purple edge and eye are a pleasing contrast on this well branched, heavily budded daylily. Set off by a wire gold edge and yellow to green throat. The wide petals curl to a point giving a triangular look. Fertile both ways.