Open Weekends
Friday and Saturday 9AM-3PM
June2nd & 3rd
June 9th & 10th
Otherwise open by Appointment
Please call
(843)-240-2532
to schedule
Congratulations to
Papa Goose
for winning the
AHS Lenington All-American Award!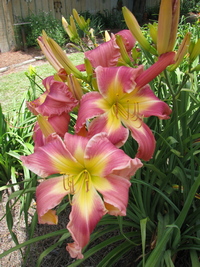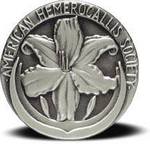 EYE OF THE BEHOLDER

(DOUGLAS, 2004)
TETRAPLOID, 5" BLOOM, EV FOLIAGE, EM-RE, 23" SCAPES
(DESPERADO LOVE X WISEST OF WIZARDS)
SOFT YELLOW WITH HUGE DOMINATING MAROON EYE AND MAROON EDGE. LARGE YELLOW TO GREEN THROAT. EYE OF THE BEHOLDER HAS BEAUTIFUL RECURVED ROUND FORM. 22-25 BUDS ON 4 WAY BRANCHING. SLIGHTLY FRAGRANT AND VERY PROLIFIC. FERTILE BOTH WAYS.