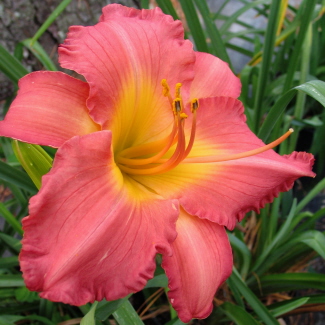 GRAND CANYON SUNSET


Douglas '08

TETRAPLOID 6", Ev, M-Re, 27", 18- 20 buds, 3 way branching
(Bold Secret x Nordic Mist)

When blooming in a clump this coral rose pink with orange throat looks just like a sunset and calls to you from across the garden. Darker veining and halo complete the look. Produces husky fans. Fertile both ways.