Open Weekends
Friday and Saturday 9AM-3PM
June2nd & 3rd
June 9th & 10th
Otherwise open by Appointment
Please call
(843)-240-2532
to schedule
Congratulations to
Papa Goose
for winning the
AHS Lenington All-American Award!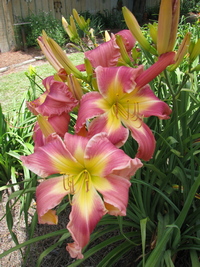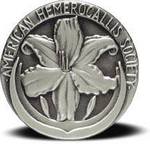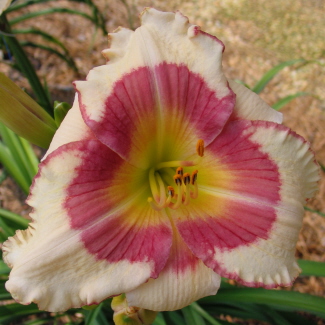 GRAND STRAND BEAUTY


Douglas '08

TET 5 ½", Sev, M-Re, 26", 24 Buds, 4 way branching
(((Wedding Band x El Desperado) x Monterey Jack) x Celebration of Angels)

This beautiful cream has a fuchsia rose eye and matching picotee. The eye has darker veining and appears to bleed onto the cream for a very interesting effect. Yellow to green throat is separated from the eye with a faint cream halo. Fertile both ways. Early Morning Opener..