Minimum Order is $100
Open Weekends
Friday and Saturday 9AM-3PM
May 31st & June 1st
June 7th & 8th
Otherwise open by Appointment
Please call
(843)-240-2532
to schedule
Congratulations to
Papa Goose
for winning the
AHS Lenington All-American Award!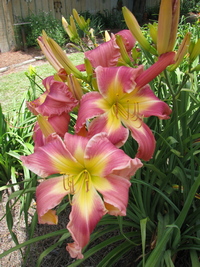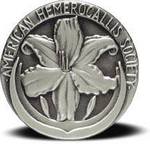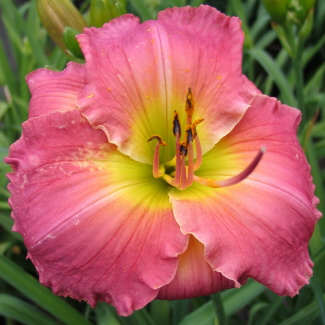 HIGH STEPPING CHARLIE
Retired

(G. TANNER, 2007)
TETRAPLOID, 5 ¾" BLOOM, SEV FOLIAGE, E-RE, 28" SCAPES
(EDENS GLORY X SEMONILE WIND)
ROUND ROSE PINK WITH A LARGE YELLOW TO GREEN THROAT. HEAVY CORDUROY TEXTURE. 18-20 BUDS ON 3 WAY BRANCHING. VIGOROUS GROWER. EMO.