Open Weekends
Friday and Saturday 9AM-3PM
June2nd & 3rd
June 9th & 10th
Otherwise open by Appointment
Please call
(843)-240-2532
to schedule
Congratulations to
Papa Goose
for winning the
AHS Lenington All-American Award!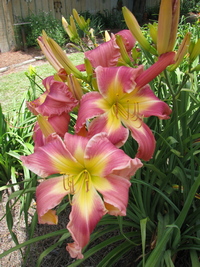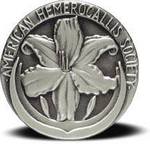 JACKS ARE WILD


(DOUGLAS, 2005)

TETRAPLOID, 5 3/4" BLOOM, SEV FOLIAGE, EM-RE 28" SCAPES
(MONTERREY JACK X BIG SUR)

GLOWING ROSE PINK WITH A SLIGHTLY DARKER EYE. CHARTREUSE GREEN THROAT. HEAVY SUBSTANCE WITH DARKER VEINING. FRAGRANT. PRETTY FOLIAGE ON NICE SIZE PLANTS. 20-22 BUDS. FERTILE BOTH WAYS. EMO. GOOD INCREASER.