Open Weekends
Friday and Saturday 9AM-3PM
June2nd & 3rd
June 9th & 10th
Otherwise open by Appointment
Please call
(843)-240-2532
to schedule
Congratulations to
Papa Goose
for winning the
AHS Lenington All-American Award!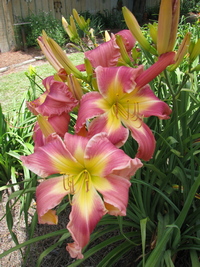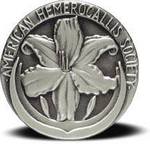 MAD HATTER'S PLATTER
$60 DF
H. DOUGLAS 2021
Dip, 7.25", Dor, EM-Re, 29", 16 buds, 3 way branching
(WHEN ANGELS DREAM X PAPA GOOSE)
Large flat peach with dark border around an orange to green throat that extends on to sepals and slightly ruffled. Big and flat!