Open Weekends
Friday and Saturday 9AM-3PM
June2nd & 3rd
June 9th & 10th
Otherwise open by Appointment
Please call
(843)-240-2532
to schedule
Congratulations to
Papa Goose
for winning the
AHS Lenington All-American Award!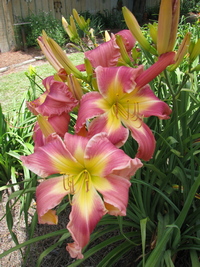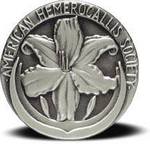 MEME'S MERLOT
Retired
Winner of an AHS Honorable Mention in 2020
H. DOUGLAS 2016
Tet 6.75", Dor, M-Re, 33", 22 buds, 4 way branching
(LOVELY MISS LAUCIOUS X STILL THE ONE)
This tall and well branched velvety dark plum never fades. The grape watermark and large green throat give it a rich look. Striking with the green extended onto the curled sepals. Good enough to drink! Charles' favorite!