Open Weekends
Friday and Saturday 9AM-3PM
June2nd & 3rd
June 9th & 10th
Otherwise open by Appointment
Please call
(843)-240-2532
to schedule
Congratulations to
Papa Goose
for winning the
AHS Lenington All-American Award!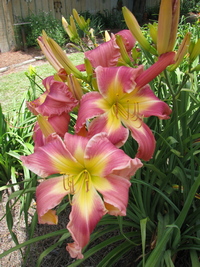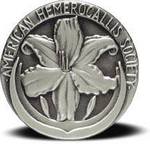 MR. & MRS. BUBBS
DSP
Winner of an AHS Honorable Mention in 2021
H. DOUGLAS 2018
Dip, 10.5", Dor, M-Re, 32", 14 buds, 3 way branching
(MEME'S TUITTI FRUITTI X DANCE WITH SOMEBODY)
Pink with an extra large green throat. Cascade unusual form. Pollen fertile, pod difficult. Named for our dear friends Raymond and Wanda Quinn. Wanda calls everyone BUBBS!