Open Weekends
Friday and Saturday 9AM-3PM
June2nd & 3rd
June 9th & 10th
Otherwise open by Appointment
Please call
(843)-240-2532
to schedule
Congratulations to
Papa Goose
for winning the
AHS Lenington All-American Award!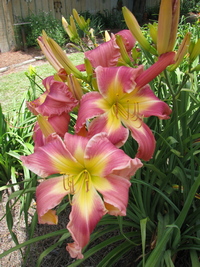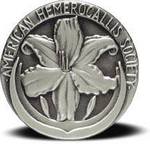 MR. AND MRS. MCGHEE
$75 DF
C. DOUGLAS 2021
Tet, 6.5", Sev, M-Re, 31", 30 buds, 5 way branching
(CYNTHIA DAWN X DAVE MCGHEE)
Sunshine yellow self with small green heart and ruffled pie crust edge. Winner of the Region 15 seedling competition at the 2018 National Convention in Myrtle Beach. The parents of this flower, our daughter and her husband, are married in real life, thus the name.