Open Weekends
Friday and Saturday 9AM-3PM
June2nd & 3rd
June 9th & 10th
Otherwise open by Appointment
Please call
(843)-240-2532
to schedule
Congratulations to
Papa Goose
for winning the
AHS Lenington All-American Award!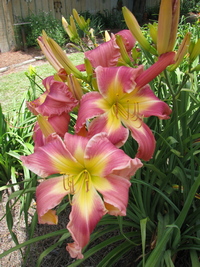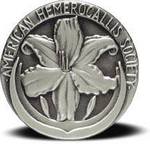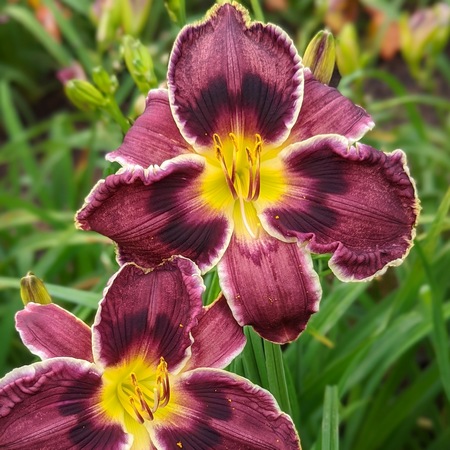 OLIVIA STORM
$100 DF
H. DOUGLAS 2023
Dip, 5", Dor, M-Re, 24", 18 buds, 3 way branching
(THE NIGHT KING X VANISHING ACT)
Grape purple with a dark purple eye surrounding a yellow throat. Cream ruffled edges on the petals and cream edge on the sepals. Fertile both ways. One of the first of many awesome Vanishing Act babies to be introduced. Named for a good friend's granddaughter, who I love as if she were mine.