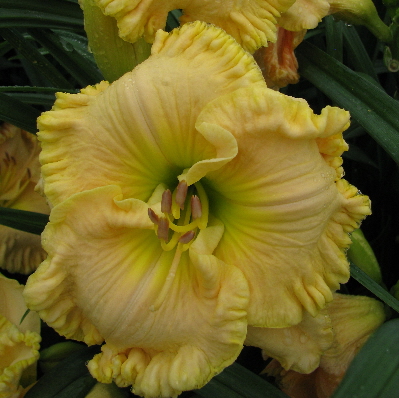 PLEATED PETTICOATS
$20 DF Last Chance!!
C. DOUGLAS 2014
Tet, 6", Dor, EM-Re, 27", 16 buds, 3 way branching, Frag
(AMERICAN FREEDOM X WONDER OF IT ALL)
The ruffles on the creamy yellow with a slight pink blush are as heavy as PLEATED PETTICOATS. Lighter pink midribs, a sculpted yellow to green throat and big round wide petals are a joy to see on this heavy bloomer.