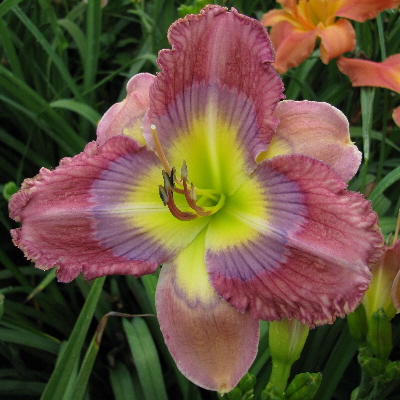 RHYTHM OF LOVE
$25 DF Last Chance!!
H. DOUGLAS 2014
Tet, 5.75", Evr, EM-Re, 27", 16 buds, 3 way branching
(RIBBONS OF COLOR x TRICOLOR)
Mauve pink petals are accented by a rhythmic lavender purple veined eye, surrounded by a dark rose pencil edge. The pattern extends to visible sepals, with a large yellow to green throat.