Open Weekends
Friday and Saturday 9AM-3PM
June2nd & 3rd
June 9th & 10th
Otherwise open by Appointment
Please call
(843)-240-2532
to schedule
Congratulations to
Papa Goose
for winning the
AHS Lenington All-American Award!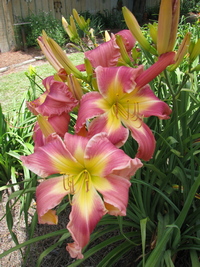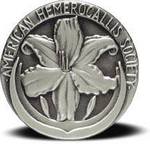 RUE AND LOU
$60 DF
C. DOUGLAS 2021
Tet, 7", Sev, EM-Re, 26", 18 buds, 3 way branching
(MURIEL RHEM X JORDAN'S JAZZ)
Orange reverse bitone with red speckles and large red eye that goes into the bright green throat. Hardworking teachers that come every year to buy flowers from us.