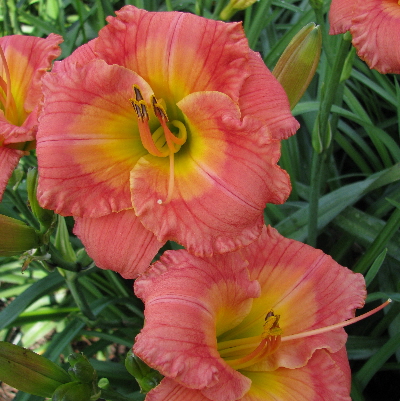 SAM THE MAN
$30 DF Last Chance!!
H. DOUGLAS 2015
Tet, 5", Dor, EM-Re, 30", 24 buds, 4-5 way branching
((SOUTH SEAS X TENDER SHEPHERD) X SIESTA KEY)
My nephew Sam picked out this bright orange coral flower that seems to never stop blooming. The triangular orange watermark surrounds a yellow to green throat. Petals are slightly ruffled and trumpet shaped. Orange veining and mascara eye around the watermark. Great branching and bud count. I think Sam made a great choice. Diamond dusted. Fertile both ways.