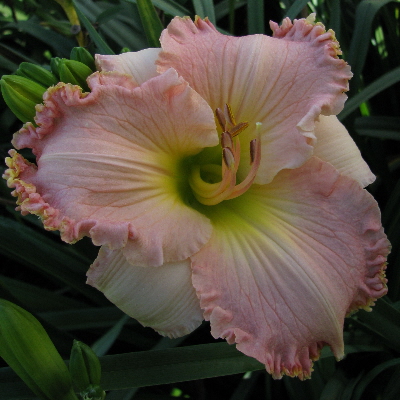 SHEER PLEASURE
$30DF Last Chance!!
C. DOUGLAS 2014
Tet, 6", Sev, M-Re, 31", 22 buds, 3 way branching,
(((FERENGI GOLD x ED BROWN)x VICTORIAN LACE) x YANKEE PRINCESS)
Clean pink blooms with a frilly edge and yellow picotee are a SHEER PLEASURE in the garden. Heavy substance due to the slight sculpting in the yellow to green throat.