Open Weekends
Friday and Saturday 9AM-3PM
June2nd & 3rd
June 9th & 10th
Otherwise open by Appointment
Please call
(843)-240-2532
to schedule
Congratulations to
Papa Goose
for winning the
AHS Lenington All-American Award!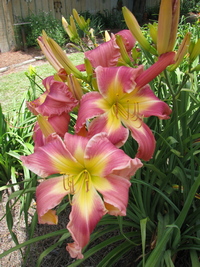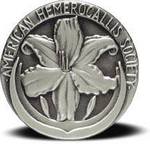 TUCKER FROM TENNESSEE
$100 DF Sold Out
H. DOUGLAS 2023
Dip, 8", Dor, M-Re, 32", 18 buds, 3 way branching
(KENDRA'S KISSES X THE MAYOR OF BROWNS FERRY)
Coral pink cascading unusual form with ruffled edges and large yellow to green throat. Fertile both ways. Knew this would be an intro from first bloom. Named for my friend Tucker who has been my sidekick at conventions for the last 10 years. At one of his first conventions, he bought me a daylily pin with his youth dollars. Such fun watching him grow into a nice young man that still has a passion for daylilies.