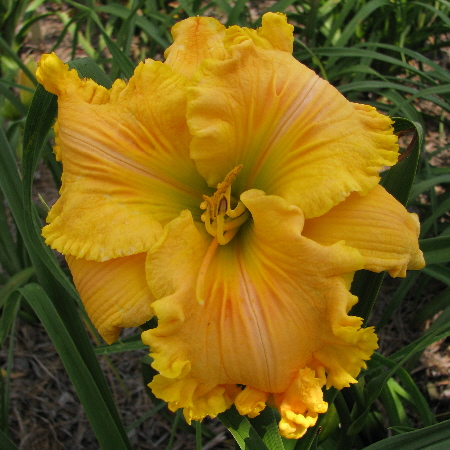 WILLIAMSBURG COUNTY
$30 DF Last Chance!!
G. Tanner '12
Tet, 5 1/4", Evr, EM-Re, 32", 20 buds, 4 way branching
(SONG OF THE EMPIRE X MIKE LONGO)
All roads lead to WILLIAMSBURG COUNTY with all the sculpting is this luscious orange golden daylily. Fringy heavy ruffles are just the icing on the cake. Orange midribs go all the way through the small green heart. A beacon of light in the garden. Easily seen from any county! Fertile both ways.